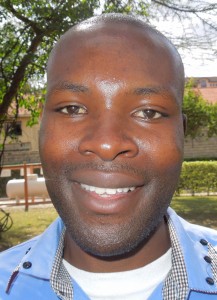 As Eric said, most of us had real problems joining campus. I had worked as a teacher but had supported my younger sister to join another university. When my time came, I only had saved ksh. 20,000 which would cater for fare, fees, accommodation and upkeep. This needed more than ksh. 60,000. I thank God since the university couldn't check my fees before admitting me. I had only paid ksh. 13,500. I missed a room. That meant I needed to rent one outside school. That would be another expense. I borrowed from every relative and friend. Only one of my brothers sent me ksh. 400. This could not help me. I opted to share beds in shifts with friends. I shared with my dean.
Just miraculously, he gave me the link to the application form for PATHWAYS. I can't compare anything I may give you with your support in my education. I had dropped three times. I was just afraid that I wouldn't withstand the pressure.
You brought light in darkness. You brought life in death. Your support has kept me breathing.
I am not sure I can be grateful. I have much more to share.