March 27, 2010:  PATHWAYS Leadership for Progress held its fifth Annual Conference in Nairobi, Kenya.  The conference included comments from the President, Deb Gust, and Vice-President, Mbaabu Mathiu, educational presentations on topics of interest to the scholars, the presentation of special awards to two scholars and comments from representatives from four communities where projects have been implemented.  Additionally, each of the scholars reported on their community projects listing accomplishments for the past year and plans for the coming year.
In addition to the eleven scholars, attendees included Dr. Mbaabu Mathiu (Vice-President for Kenya), Catherine Kaimenyi (Student Coordinator), Monicah Wairimu (Outreach Coordinator) and Deb Gust (President), along with invited representatives from four of the scholars' projects to present on the impact the PATHWAYS project was having on their community. This conference marked the first that community representatives were an integral part of the days activities. Kevin Mwangi, who helps with David Mundia's tutoring project in the Korogocho slum, reported how their students had scored higher this year than last on the KCPE.  Nancy Njeri and Joyce Kisuli, also from David's project, represented the women's group formed to work together to generate income so that they could help sustain the tutoring project for their children long term.  In addition to meeting to develop a business of selling beads, carpet and baskets, they have initiated a voluntary savings and loan program.  Other representatives who reported on the community projects included John Chepkorir who spoke about having a good market for the honey that comes from Lily Chepkorir's bee keeping project, George Ooko who spoke about the community's commitment to Isaac Ngere's orphan support program and Jane Njeri who spoke about the community group that is working together on Michael Murigi's project to introduce cassava to the farmers to plant to improve food security.  Dr. J. Kamau from the Kenya Agricultural Research Department, who has been advising Michael, also attended to speak on the importance of cassava to the food security of Kenyans.  Dr. Kamau states. "I would like to see one quarter acre of cassava in every farm in Kenya". We all benefited from the presence and first hand reports of these community members.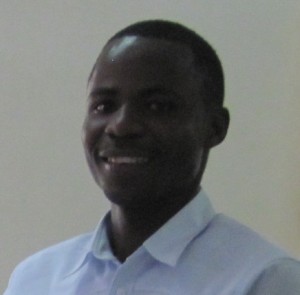 Topics important to the PATHWAYS scholars were reported on and discussed including Ethics (Noah Kanda), Brain Drain (Kennedy Otieno), HIV prevention (David Mundia), and the concept of Pay it Forward (Deb Gust). This year, the 2009 Scholar of the Year award was presented to Kennedy Otieno for his dedication and motivation in developing and expanding his community project.  Kennedy's initial waste management project now encompasses bee keeping, poultry raising, vegetable garden (including cassava) and tree planting.
The Girl Effect, recognizing the importance of empowering young girls, was a focus at this year's conference.  In recognition of her work to empower girls through her project of teaching young girls to make reusable sanitary pads, Nafisa Ayuko, was presented the 2009 Girl Effect Award.  This topic and award generated much discussion, with many of the scholars providing examples of how the girl child is not given equal educational opportunities and is not valued as boys are, resulting in few opportunities, early marriages and overall, robs the next generation of education and an empowered role model.  It is gratifying to have learned that our PATHWAYS scholar, Lily Chepkorir, has changed her community's thinking about girls, a fact that was revealed during a visit to her village just prior to the conference.  The assistant chief of Lily's village states "Now that Lily has gone to university with the help of the PATHWAYS scholarship and also helped her community with her bee keeping project, the community has changed its thinking regarding girls, now they think that girls can help the community and should not have to get married early."
Our first graduate, Monicah Wairimu, now volunteering as the PATHWAYS Outreach Coordinator, has been busy this past year facilitating communication, identifying ways to recruit applicants and continuing to work on on her community project.  With this continuing involvement with and commitment to PATHWAYS, she is helping to establish a permanent scholar's network and setting a good example of PATHWAYS scholars "paying it forward".